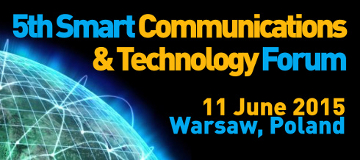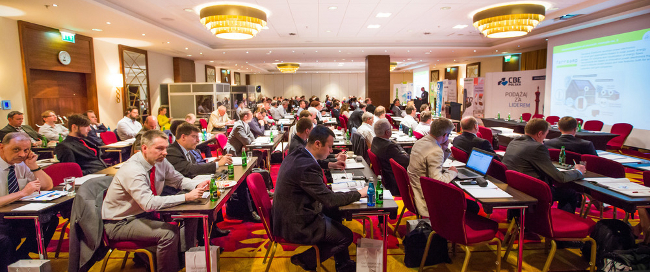 ---
Simon Hill, OPOWER: "Utility sector needs new Quality in communication with the Consumer"
---
For the 5th time we had a pleasure of hosting the Smart Communication and Technology Forum. The 5th edition took place on 11th of June in Mariott Hotel in Warsaw. We had almost 200 experts on the panel from all over Europe. OPOWER was our main partner and sponsor, joined by Mikronika, Elgama Elektronika, KIC Innoenergy. Our panelists included: Hicron Group, AP Systems, Inepro, WAGO.
Honorary patronage provided by: SEDC - Smart Energy Demand Coalition, ČTPSG - Česká technologická platforma Smart Grid, Platforma IUSER, The Israeli Smart Energy Association ISEA, OSGP Alliance - The Open Smart Grid Protocol, Polish Information Processing Society - PTI, BESTGRID, UKE i Ministry of Digital Affairs, with cooperation from: Tauron Dystrybucja, CEZ, Veolia Energia Warszawa, Fortum, PIIT, RWE Deutschland AG, PREdistribuce. Translation provided by: Bireta; Media coverage by Polish Press Agency (PAP).
---
We opened the Forum with a speech delivered by Kai'a Tullis, Policy Officer in the Smart Network Department in DG Energy for European Commission in Luxemburg. The speaker covered the latest implantation solutions and future "smart" investments in Europe.