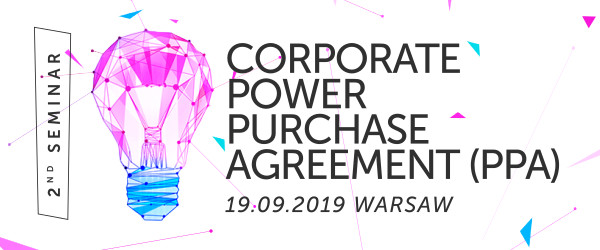 Sun Investment Group (SIG) is one of the biggest solar energy players in Poland and the Baltics, counting with almost 10 years of experience in the industry and over 80 Region's leading experts. SIG also stands out due to its extensive track record of different partnerships with Europe's most important investors, such as Aberdeen Standard Investments, to whom the company has recently sold the 42.36MW solar energy portfolio in Poland. Currently, SIG continues its trajectory in Poland by developing a portfolio of 600 MW spread across 1,200 hectares, cutting the nation's carbon footprint by 306 thousand tons of CO2 every year. In addition to that, SIG is closely working with commercial and industrial (C&I) clients offering them reliable solar solutions tailored to each company's needs in Poland and the Baltics. In terms of PPA, SIG team is experienced in developing a total of 9 MW installations with 30+ clients across the Baltics and the UK, including companies such as Carlsberg, Wienerberger and UPS, among others.

DZP is the largest of the Polish law firms. For 25 years our experts have advised both Polish and foreign clients from all business sectors. We currently have over 150 experts in various specialisations working in our offices in Warsaw, Poznań and Wrocław. Despite our numbers and diversifications, what distinguishes us is our engagement, availability and full understanding of our clients' needs. Working within thirty interdisciplinary groups of specialists, we take a holistic approach to problems. We believe that close relations bring better solutions. Our efficiency is down to our close cooperation with our clients. We maintain our good reputation and professional prestige thanks to the years' experience in advising on large complex projects, introducing innovative solutions and working with very demanding clients. This is also why we have for years taken first place in rankings drawn up by Rzeczpospolita and DGP as well and international specialist rankings, eg. Chambers & Partners.

ÅF Pöyry is an international leader within engineering, design and advisory services. We create solutions to support our customers worldwide to act on sustainability as well as the global trends of urbanisation and digitalisation. We are more than 16,000 devoted experts within the fields of infrastructure, industry and energy operating across the world to create sustainable solutions for the next generation. Pöyry Management Consulting produces Independent Market Reports for energy markets across Europe, the Middle East, Asia, Africa and the Americas. We provide leading-edge consulting and advisory services covering the whole value chain in energy, forest and bio-based industries. Our energy team of over 250 specialists offers unparalleled expertise in the rapidly changing energy sector.

Green Genius is part of the international holding Modus Group, which has been operating since 1993 in Lithuania, Latvia, Estonia, Spain, Poland, Italy and Belarus. The Modus Group operates in four business areas: automotive, real estate, car sharing and renewable energy sources. The development of renewable energy is key and focuses mainly on the use of energy from the sun and biogas. On the Polish market, Green Genius is one of the main investors in renewable energy from the portfolio of solar farms built with a total capacity of 50 MW. Green Genius uses its experience, financial potential and ecological approach by offering companies cost-effective solutions, at the same time caring for the natural environment.
Alpiq is a leading Swiss energy services provider and electricity producer in Europe. We offer our customers comprehensive and efficient services in the fields of energy generation and marketing as well as energy optimisation and electromobility. In our daily work for our customers, we develop customised and digital solutions that are reliable and sustainable. We have been generating climate-friendly and sustainable electricity from carbon-free Swiss hydropower for more than a hundred years. Our power plant portfolio also comprises shares in two Swiss nuclear power plants as well as flexible thermal power plants, wind farms and photovoltaic systems in Europe. As an international energy trader, we are active on all major European markets. With unique expertise in the field of flexibility marketing and cross-border trading, our staff work around the clock to secure the profits of our customers. Thanks to digital tools, we optimise electricity generation and consumption as well as the energy flow between producers, prosumers and consumers in order to stabilise the electricity grids.
Schneider Electric Energy & Sustainability Services (ESS) group is a pioneering global supplier of renewable energy and clean technology products and services for the commercial, industrial, and institutional (C&I) sectors, including the New Energy Opportunities (NEO) Network. The division serves customers in over 100 countries and provides unparalleled experience and expertise on strategic renewable energy execution. ESS has advised on more than 5 GW of new wind and solar capacity and is the recognized leader in cleantech advisory services. At Schneider, we believe access to energy and digital is a basic human right. We empower all to do more with less, ensuring Life Is On everywhere, for everyone, at every moment. We provide energy and automation digital solutions for efficiency and sustainability. We combine world-leading energy technologies, real-time automation, software and services into integrated solutions for Homes, Buildings, Data Centers, Infrastructure and Industries.
Better Energy is a leading, independent solar energy company that engineers, finances, builds, operates and maintains large-scale solar PV plants and sells the green power generated by these plants to commercial and industrial customers. We reduce cost and increase scalability of green energy by operating throughout the entire value chain, and today we are a European leader in solar technology and energy management solutions. We offer on-site energy production or off-site power purchase - direct production or direct purchase -- of clean electricity generated by specific solar projects. Purchasing green power directly from a Better Energy solar plant achieves the highest additionality, as it adds a new solar plant to the grid and new green energy to communities.Since the company was founded in Denmark in 2012, Better Energy has become a national leader in Denmark and one of the fastest growing providers of solar power in Europe. Better Energy is already supplying solar electricity to many large corporations and municipalities, with a strategic focus on Northern Europe and the Nord Pool power markets. At the end of 2018, our pipeline of projects under development amounted to over 1 GW ready to build with secured land rights. Better Energy has built up a substantial pipeline of projects totaling over 650 MW in Poland and expects to roll out gigawatts of solar energy capacity in the coming years.
The European Energy Exchange (EEX) is the leading energy exchange in Europe which develops, operates and connects secure, liquid and transparent markets for energy and related products. As part of EEX Group, EEX offers contracts on Power and Emission Allowances as well as Freight and Agricultural Products.
Institute for Renewable Energy (IEO) was established in 2001. It's an independent research group, and the first private research institute in Poland with a deep knowledge of the renewable energy issues: wind energy, solar energy, biogas, biomass, ranging from politics energy and law, (developed assumptions for the green certificate system and auction system), price forecasts and electricity tariffs, PPAs, economic and financial analysis, and ending with the technical issues and design.
IEO also has an extensive experience in participating as an advisor (due-diligence, assumptions and concepts of technical solutions, functionality and utility programs, feasibility studies, business plans, terms of reference for a tender, supervision and construction monitoring) in the investment processes in the area of renewable energy implemented by the company and local governments. IEO actively participates and analysis the results of two first renewable energy auctions in Poland in 2016 and 2017.
IEO since 2009, conducts trainings and conferences in the field of technology, market economics and the law of renewable energy sources for national energy companies (eg. PGE, PKP Power Engineering), municipalities, financial companies (Alior Bank BGZ, mBank, ZBP) and foreign institutions (chambers of commerce in Germany and France, energy companies).
In addition, as part of its work, the IEO completed a number of expert opinions commissioned by the Ministry of Economy, Ministry of Environment, Ministry of Regional Development and other governmental and commercial projects for business customers.