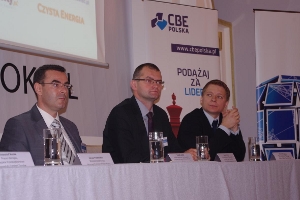 "I Smart Grid Communications & Technology Forum", was held on 12th October in Warsaw Foksal Press Centre. The Honorary Patronage was taken over by the Ministry of Infrastructure, Mazovian Energy Agency (MAE), Polish National Energy Conservation Agency, the Office of Electronic Communications, and the National Institute of Communications. The Gold Sponsor of the Forum was the Mikronika company, and as the Technological expert there appeared the ABB company.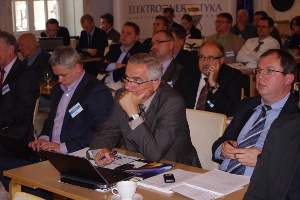 The main aim of the Forum was to discuss the possible usage of a smart grid technology by various companies as well as investment potential in inter-sectoral collaboration between the following sectors: energy, IT, telecommunications, gas, heating and utilities- in light of the Polish energy security. There were discussed: the possibility of the exchange of experience, mutual use of existing infrastructure and ways of investment completing, including financing. Because of constantly growing interest in issues related to investments in intelligent network, we wanted to create an independent forum where the insustry experts, potential investors and solutions providers could share their experience with each other.
During the event, a wide range of representatives of energy industry, heating and municipal companies discussed the possibilities and prospects for smart solutions on the Polish market.
For more information about the last year conference (about the participants, companies and experts) and for a photo report please click here.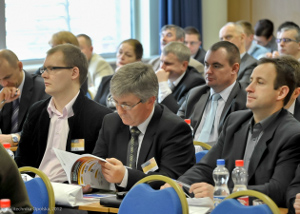 The continuation of "I Smart Grid Communications & Technology Forum", was the conference "Losses in the energy system. Issues, prevention, experience", which took place on 29th February 2012 at the Hotel Mercure Opole. The Science Expert was Prof. Waldemar Skomudek, Head of Project Management, Department of Production Engineering and Logistics, The University of Opole.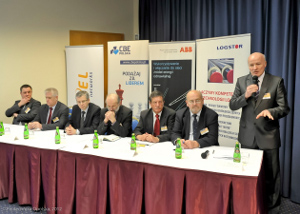 The patrons of the conference were: the Minister of Economy - Waldemar Pawlak, the Ministry of Construction, Transport and Maritime Economy, the Office of Electronic Communications, The Polish Chamber of Information Technology and Telecommunications, Association of Polish Electrical Engineers SEP, Polish National Energy Conservation Agency and the Marshal of the Opole District.
The following companies appeared as Technological Experts: Eltel Networks, ABB, and Watex.The sponsor of the event was: Polskie Sieci Elektroenergetyczne S.A. Company.